Back when I was wrapping gifts for Christmas, I took the opportunity to organize my ribbons and bows.  While organizing, I found some old gift tags mixed in with my gift wrapping supplies.  I realized that it would be nice to have a supply of ready to use tags for all kinds of occasions that come up during the year.  Therefore, I decided to make my own tags throughout this year so I will have a variety of tags by the end of the year.  First on my list is Thank You tags!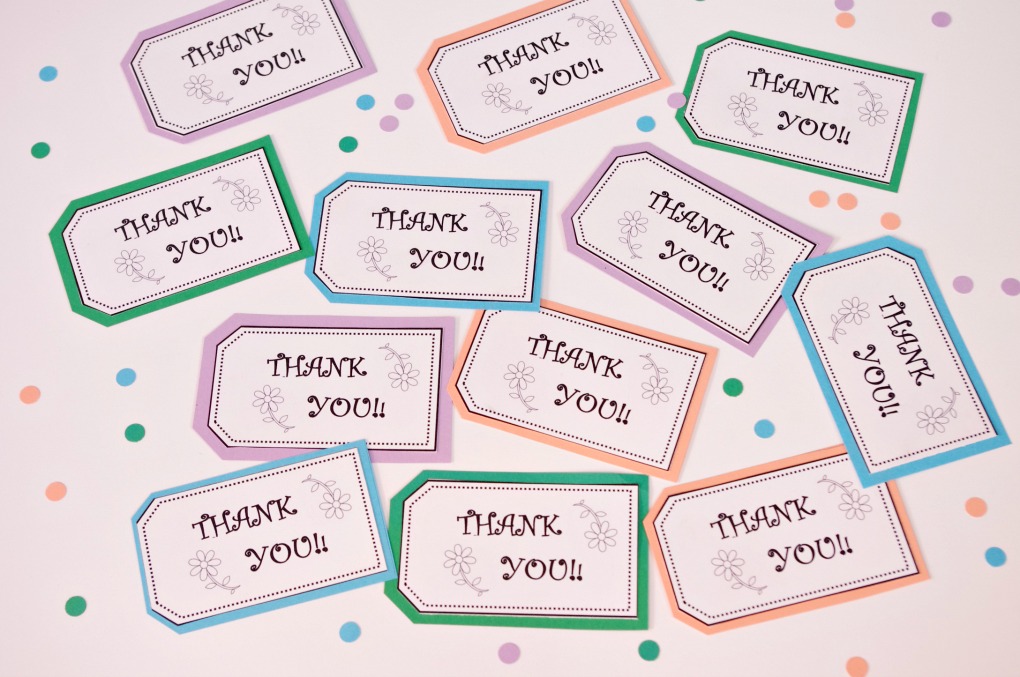 I made some simple Thank You tags that I will be able to use in a variety of ways.  I will also include a link so that you can download these tags if you want them!
To use the Thank You tags, I printed them out on cardstock to make them a little bit nicer.  They can also be printed on regular computer paper.  I have done it both ways depending on how I am going to use them.
After they were printed, I used my paper trimmer
 (similar) to cut them out.  This ensured that I got a perfectly straight line.  This isn't necessary, but it saves me time.  I could have cut them out using regular scissors.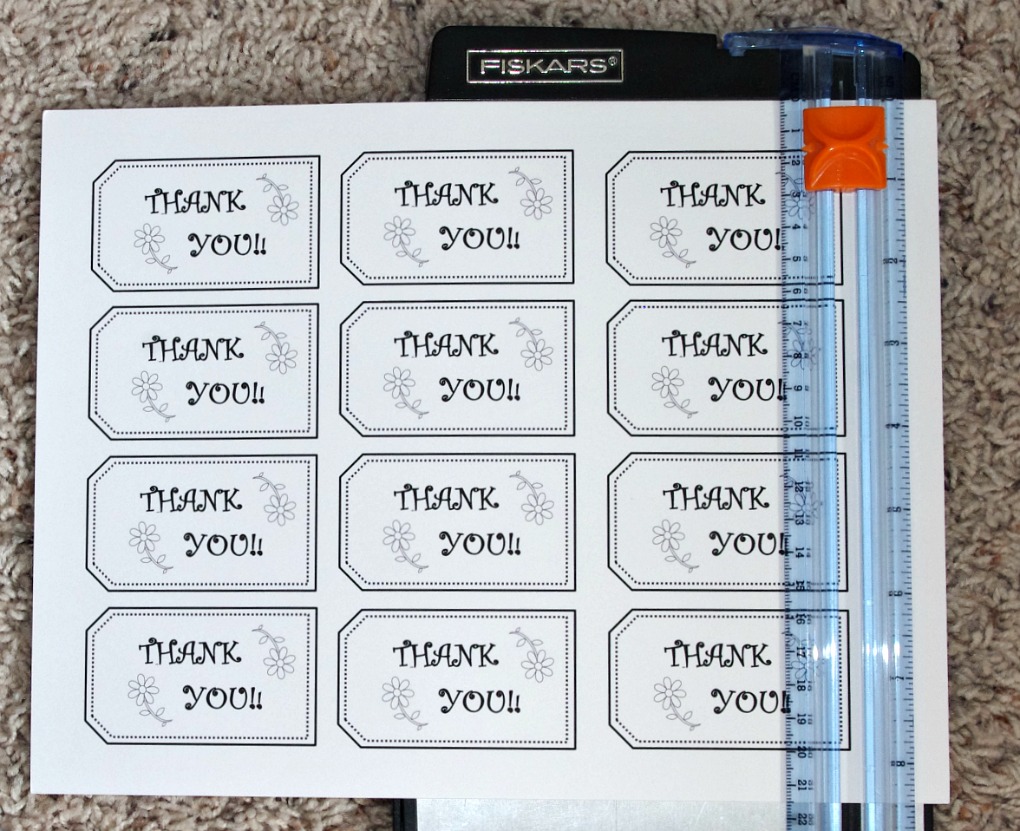 There are many ways to use the Thank You tags.  I listed a few of my favorite ideas below.
The first (and probably easiest) way to use them is to tape them directly to a wrapped gift or gift bag.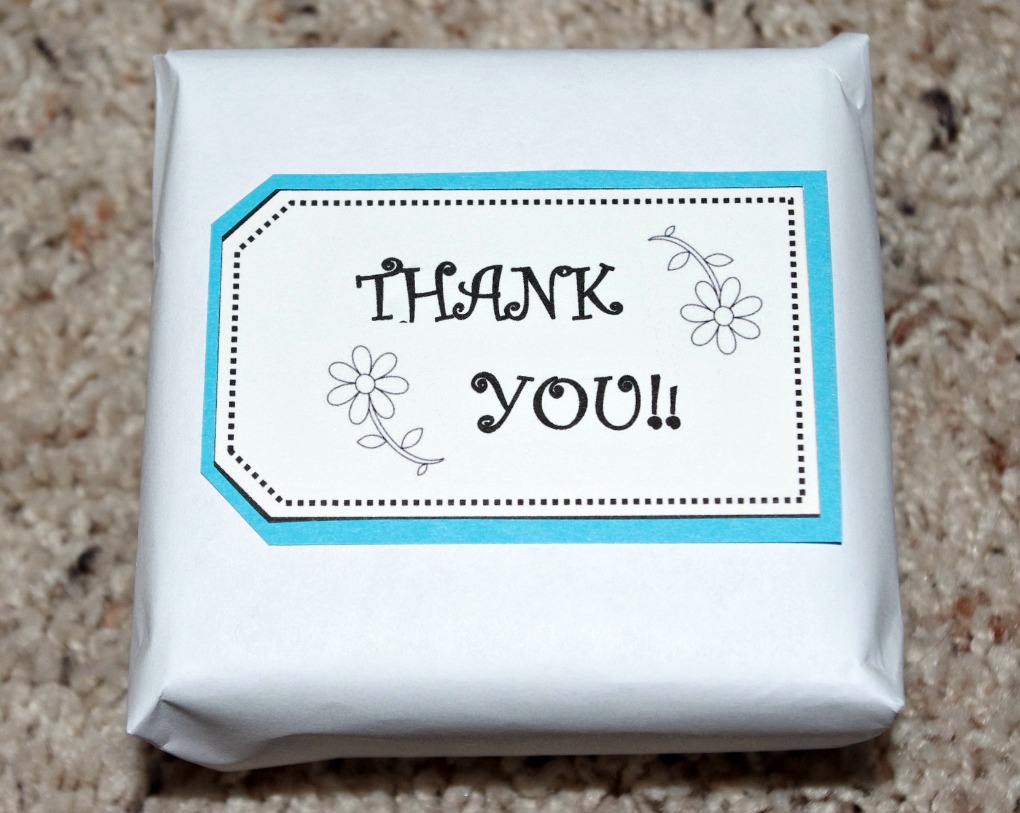 As you can see in the picture above, I added another layer of paper to make the tag a little fancier.  All I did was tape the Thank You tag to a colored piece of cardstock and then cut around the tag to make a border.
I like the extra color because it makes a pretty border.  Solid colored paper or even paper with patterns could work for this.  I ended up using a few different colors of paper for borders.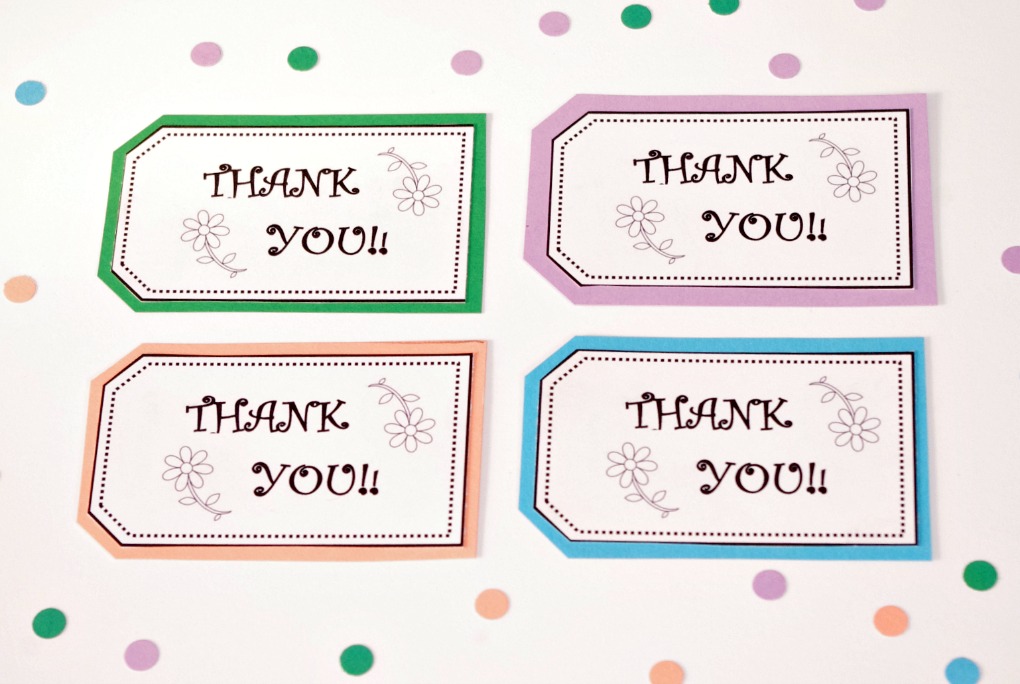 A different method for using these tags is to punch a hole into the end and tie the tag onto a gift bag.  You could use anything you want to attach the tag.  Some examples that come to mind are yarn, ribbon, twine, burlap, and crochet thread.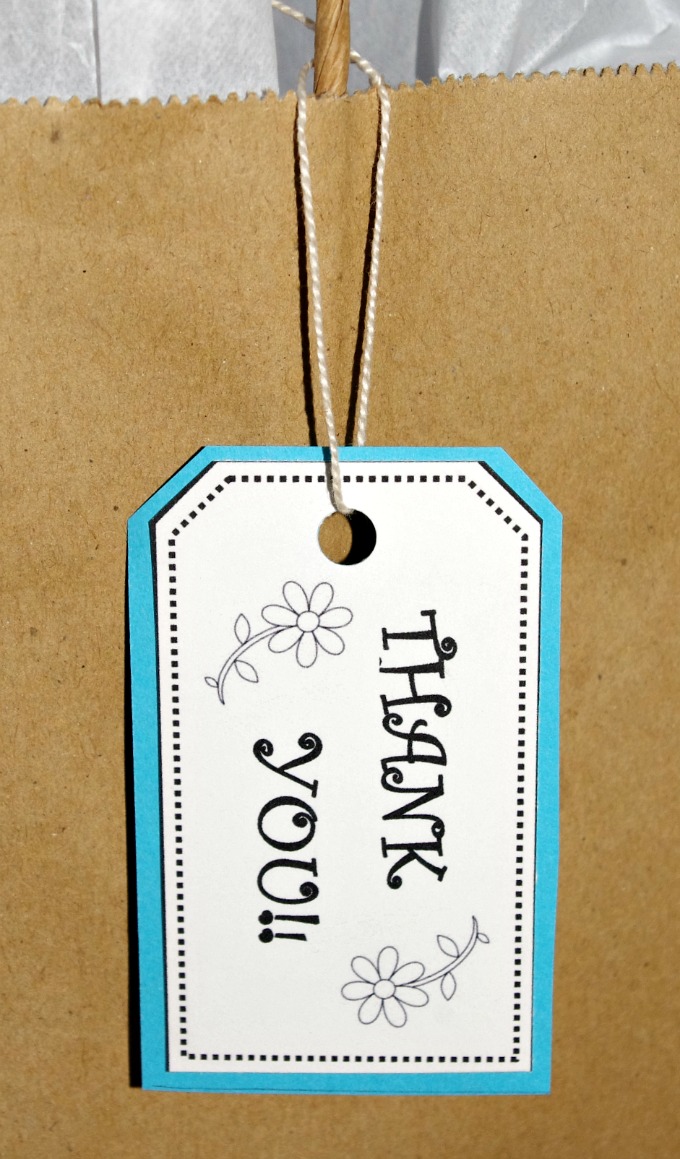 These tags could be tied around gift boxes, coffee mugs, mason jars, or anything else you can think of.
Clothes pins, clips, or safety pins are other fun ways to attach the tags.
It would also be cute to attach the tag to any food or dessert type thank you with baker's twine.
As promised, here is the link to the Thank You tags if you want them.  I hope they are useful for you!
Stay tuned for some more printable tags that I will be making later this year.  I plan to make some new tags each month.
Let me know in the comments how you plan to use them.  Have a great day!
♥Jena♥
This post contains affiliate links.  For more information, see my disclosures here.